I approach each project with the principles to give each one, a unique identity, through the use of light, space, and movement. I don't like to employ technical rules, what's important is... truth... if the director and I believe the feeling is right, we should go with that. We should never feel bigger than the script, we should never be in the way of the performance or the art, we simply capture what is beautiful and share its message.
C.V. / RESUME - HERE
Enquiries
Please contact one my agents below.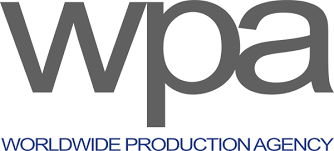 DIRECTORSFloria Sigismondi, Abbie Stephens, Akinola Davis, Anderson Wright, Ben Newbury, Ben Smallwood, Bennett Johnson, Bugsy Steel, Camille Summers-Valli, Chloe Hayward, Courtney Philips, Dan Brereton, David Helman, Debbie Tucker Green, Duncan Loudan, Dwayne Gumbs, Eloise King, Ewen Spencer, Fanny Hoetzeneder, Filmawi, Fiona Jane Burgess, George Daniell, Hector Dockrill, Iain Simpson, Ivar Wigan, Ivana Bobic, Jack Whiteley, Jacob Anderson, James Beale, James Cotton, James Partridge, Jessica Kelly, Jess Kohl, Jenn Nkiru, John Short, Jon E Price, Jonathan Lees, Koby Adom, Kate Cox, Kyle Thrash, Keane Shaw, Lucie Beecham, Luke Monoghan, Liam Ricketts, Maceo Frost, Matilda Finn, Mary Clerte, Nadira Amrani, Netti Hurley, Otis Dominique, Paco Raterta, Raine Allen-Miller, RANKIN, Remi Laudat, Romano Pizzichini, Runyararo Mapfumo, Samuel Taylor, Savanah Leaf, Salomon Ligthelm, Shadae Lamar Smith, Shaun James Grant, Sherif Alabede, Sashinski, Sophie Jones, Tash Tung, Taz Tron Delix, Thomas Ralph, Tj Obrady, Vikesh Govind, Wendy Morgan, William Stephan Smith, Yoni Weisberg, Zawe Ashton


COMPANIES/BRANDS Nike, Adidas, New Balance, Vogue, Chanel, Channel 4, i-D, IamBizzy, VICE, Dazed Digital, Stink, BFI, Agile, Ogilvy & Mather, Hogarth & Ogilvy, GREY, AMV BBDO, OB Management, BLINK, Doomsday Entertainment, Somesuch, Knucklehead, Prettybird, Picture Farm Productions, Pulse Films, Partizan, Bullion, CHIEF, FRIEND, Familia, Iconoclast, Colonel Blimp, CAVIAR, Kintzing, Lock Artists, Rattling Stick, RiffRaff, WeFolk…


COUNTRIES Argentina, Belgium, Brazil, Bulgaria, Denmark, France, Germany, Ghana, Israel, Italy, Jamaica, Jordan, Kenya, K.S.A, Malta, Morocco, Nigeria, Norway, Spain, Palestine, Philippines, Poland, St. Lucia, , Sierra Leone, South Korea, Sweden, Switzerland, U.A.E, United Kingdom, United States.


EDUCATION Studied Fda Film Art, followed by a Bachelors of the Arts in Cinematography under the guidance of Witold Stock BSC at the prestigious Bournemouth Film School.


PAST EXPERIENCE Several years working in the camera department - following the traditional department ascension of Camera trainee, then Clapper Loader / 2nd AC to Focus Puller / 1st AC, under renowned DPs such as John Mathieson BSC. Bruno Delbonnel AFC, ASC. Javier Aguirresarobe AEC, ASC. Simon Richards, and many many more.
Formerly worked in other departments to grasp and understand the individual aspects of their crafts, as a means to benefit my approach towards photographic storytelling.